Importing JSON is a powerful way to get data via APIs. In order to import JSON data to Google Sheets, follow the steps below.
Create a new Google Sheet
Click on the Tools menu and select the option Script editor.
Delete the placeholder content.
Copy and paste the code from this script to the Script editor.
Select File > Save
Name your code "ImportJSON"
Close the Script editor and navigate back to your Google Sheet
In cell A1, type =ImportJSON("xxx"). Replace xxx with your API endpoint. For example http://api.openweathermap.org/data/3.0/measurements (be sure to keep the quotes and parenthesis)
Press enter. Your Google Sheet should now populate with your JSON data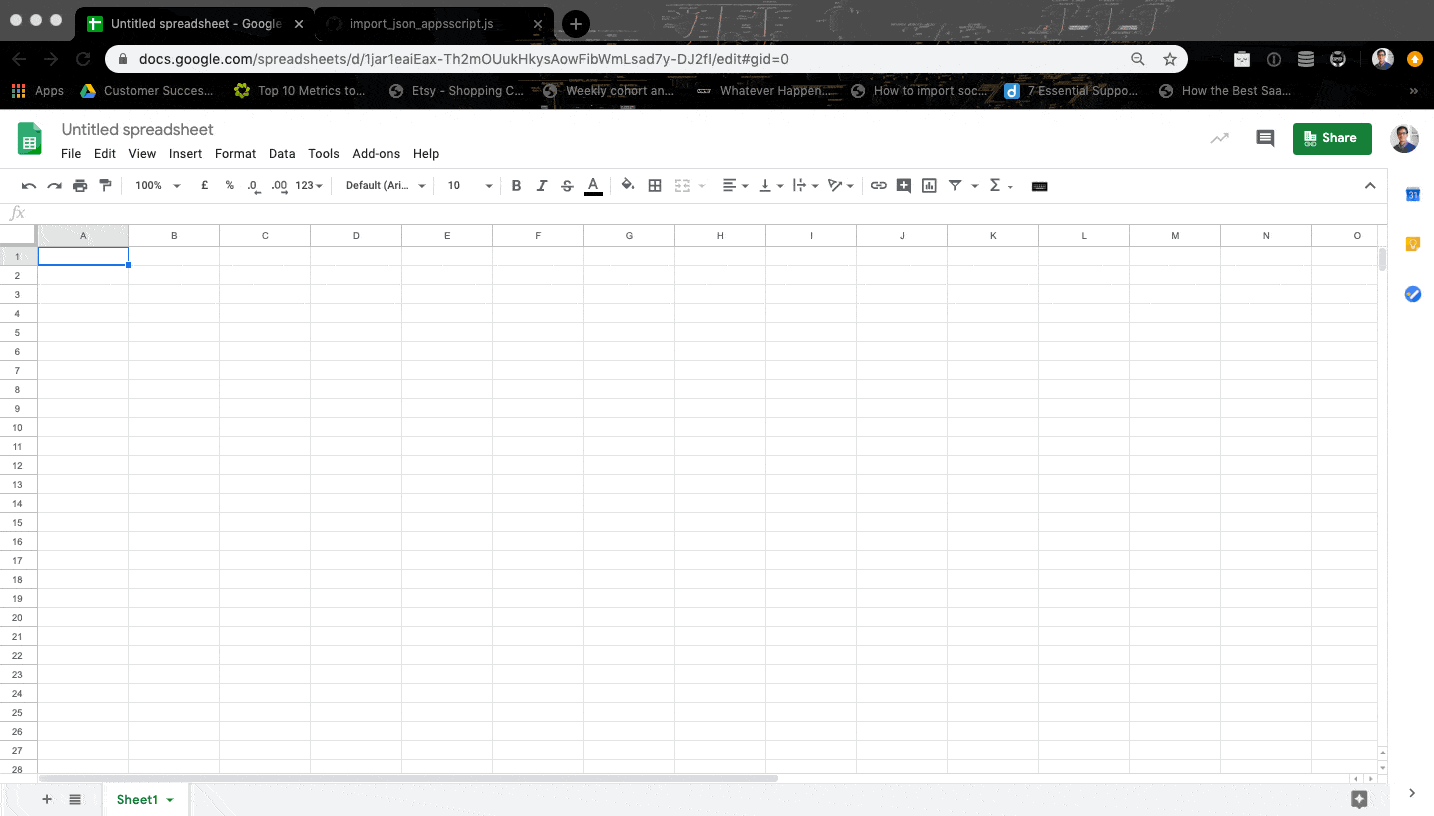 Using Spreadsheets as part of your free Geckoboard account? Unlock all our data sources when you try Pro for free.