How often do widgets refresh?
How often will my widgets update during my trial?
Your trial gives you unrestricted access to Geckoboard. Your widgets will update at the same rate as a paid account.
Dashboards and widgets refresh independently of each other. Individual widgets on a dashboard refresh automatically after a few minutes (with the exception of Datasets and custom widgets, which can refresh as soon as new data becomes available). Refresh rates vary depending on the integration.
Your dashboards, as a whole, automatically refresh every 12 hours.
Tip
You can check the exact refresh time of a particular widget directly from its menu.
Important note
As Geckoboard fetches data from the different platforms you use via their APIs, most impose rate limits and quotas on how many calls can be made in a given time period (seconds, minutes, or even over a 24-hour period).
Exceeding these limits or quotas will result in error messages in place of your widgets. Read more about API rate limits and quotas and suggestions on working with the request limits.
We recommend consulting refresh times for widgets directly on their menu, however if a widget hasn't yet been added to the dashboard and you're curious about how often it would refresh, you can consult the list below.
Refresh rates by integration and widget
A – E
Data source
Widgets
Refreshes every (mins)
AirBrake
Amazon Cloudwatch
App Figures
Basecamp 2
Bitly
Buffer
Campaign Monitor
Chargify
ChartBeat
Concurrent Visitor Line Chart
ChartMogul
All
CSV legacy
Databases
Datasets
Delighted
Excel
F – J
Data source
Widgets
Refreshes every (mins)
Facebook
Facebook Ads beta
Flurry
Freshbooks
Github
Organization Pull Requests List
Google Ads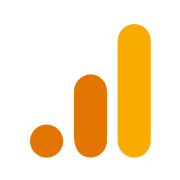 Google Analytics new
Google Calendar
Google Sheets
GoSquared
Heroku Dataclips
Highrise
Hubspot beta
Instagram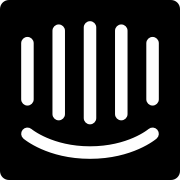 Intercom new
Jenkins
Jira
K – O
Data source
Widgets
Refreshes every (mins)
LinkedIn
Mailchimp
Mention
Mixpanel
New Relic
P – T
Data source
Widgets
Refreshes every (mins)
PagerDuty
PayPal
Pingdom
Pipedrive
Pivotal Tracker
Recurly
RSS/Atom Feed
Salesforce
Shopify
Spreadsheets
StatusCake
TeamCity
Trello
Tumblr
Twilio
Twitter
U – Z
Data source
Widgets
Refreshes every (mins)
Vimeo
YouTube
Zendesk Chat
Zendesk Support new
Zendesk Support legacy
Recent Satisfaction Rating Comments
Zendesk Talk
Special cases
Refresh rates for polling custom widgets and Salesforce widgets are user configurable.
Push custom widgets and dataset-powered widgets can be updated as often as you want as long as the API rate limit is not exceeded.