In this article we'll show you how to use our Spreadsheets data source to add status indicators to Number and Gauge visualizations to spot important changes at a glance.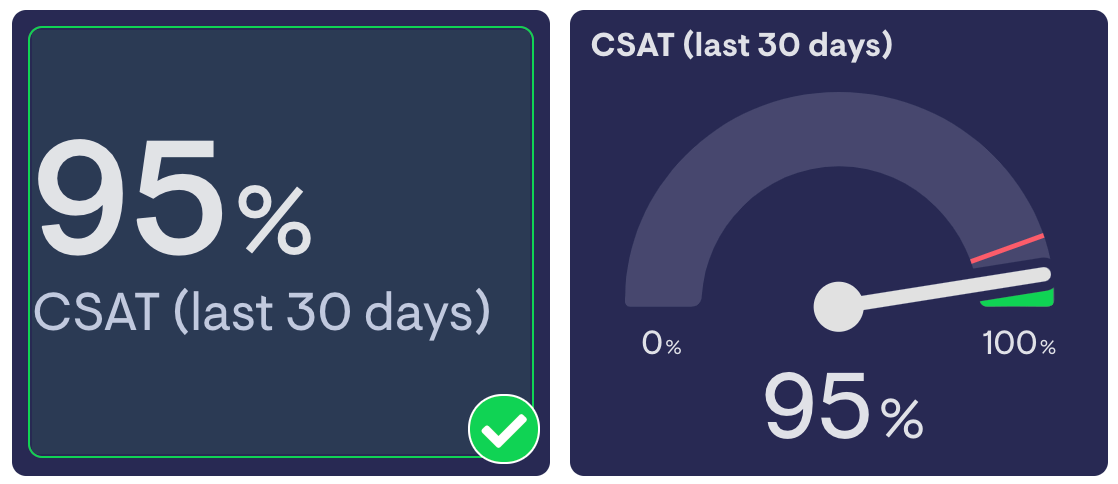 Video tutorial
Add status indicators to number and gauge visualizations
After connecting your spreadsheet to Geckoboard, click a cell containing a single numeric value.
When you're happy with your selection, click
.
You'll now see highlighted visualization options. Click the Number or Gauge icon to select.
button that replaces either the
Next you'll next see the widget configuration screen and a preview showing your selected number. Click Add status indicators to open the status indicators panel and your spreadsheet.
Add figures that will trigger a Warning state, Success state, or both depending on whether the number displayed on your widget climbs above or falls below.

Click to confirm.
Continue configuring your spreadsheet and when you're done, click
.